Meet Jeanne-Marie Harris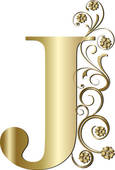 eanne-Marie Harris has been singing since the age of 7, taking private voice lessons. She was a member of various choirs, including the New Orleans Children's Choir and the Louisiana All-State Children's Choir. Throughout high school, she performed and competed at the regional, state & national level, as well as at numerous fairs, festivals, weddings, & other events around New Orleans.
Jeanne-Marie is a recent graduate of Belmont University in Nashville, Tennessee, where she received a Bachelors of Music degree in Commercial Voice with an emphasis in Music Business. She has been trained in both classical & commercial vocal styles, and practices correct vocal techniques for all types of music.
After gaining her degree, Jeanne-Marie stayed in Nashville to follow opportunities in the music industry. She worked at a music publishing company and an entertainment based PR firm, where she explored her own songwriting skills and learned more about the music business and the art of developing the sound, image, and stage presence of new artists.
Jeanne-Marie recently moved back to New Orleans and is merging into the music scene as not only a local singer & performer of the classical and jazz genres, but is also employed as a private vocal instructor. She is extremely eager to share her talent and musical training with the city of New Orleans, and hopefully leave them with the joy, confidence, and love she has found in music.

Latest Uploads